An authentic wood-fired sauna on Worthing Beach
Welcome to Fire, Salt & Sea, our traditional wood-fired pop-up sauna on the pebbles of Worthing beach. Our Finnish-style sauna is converted from a vintage horsebox and features a genuine 200kg wood- fired stove. With unbroken views out to sea through the full width window, you can take some time out to just 'be' whilst immersed in nature. Whatever the weather, you'll be truly surrounded by the elements: Fire, Salt and Sea.

Switch off the phone, step inside and let the all-embracing heat soothe your soul
Sauna culture is rapidly gaining popularity in the UK, with an increasing number of people discovering the numerous health benefits long-advocated by our European counterparts. Regular sauna use can improve cardiovascular strength, improve respiratory health, boost the immune system, and reduce stress levels.
Mental well-being is often noticeable after just one session, and sauna provides a tranquil space to unwind and focus on self-care. Incorporating regular sauna sessions can aid in post-workout recovery, especially after high-intensity exercises like running. Cold shock/contrast therapy offered by alternating between hot and cold temperatures can have numerous health benefits.
Sauna use is also associated with other wellness practices such as yoga and the Wim Hof Method.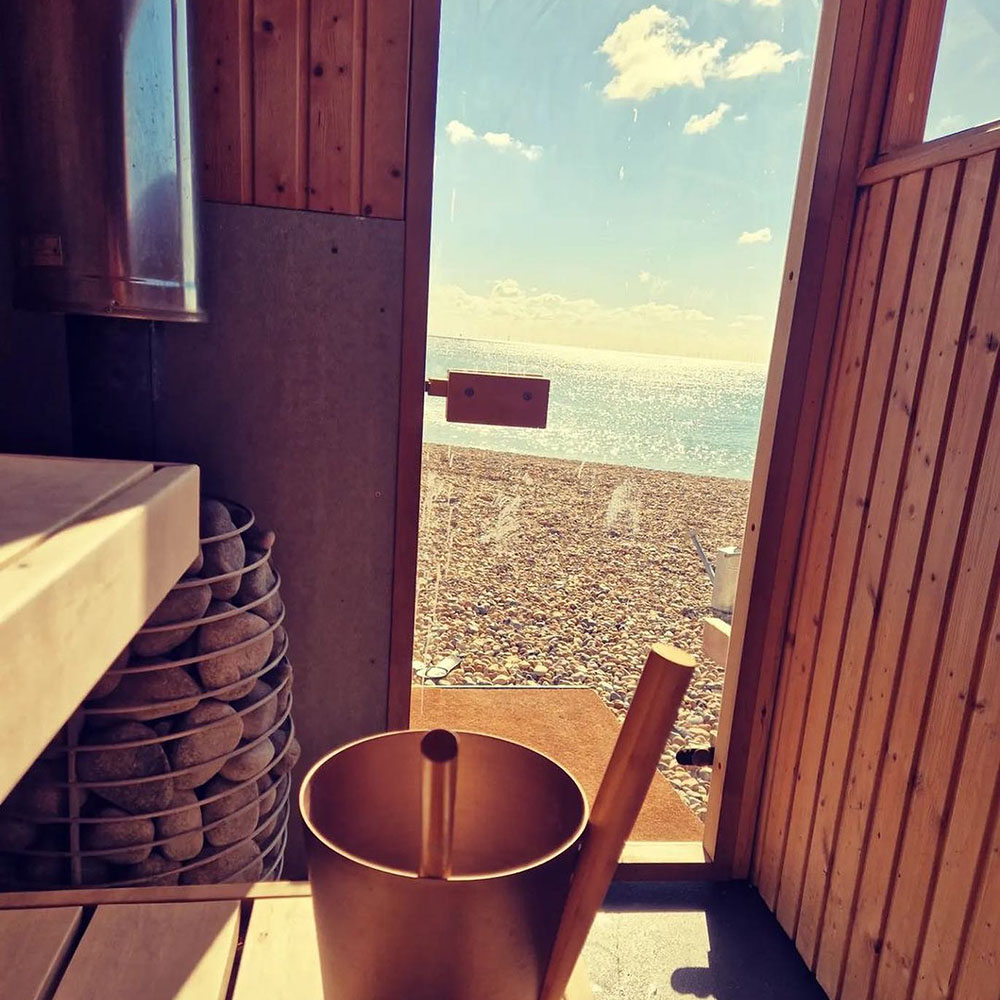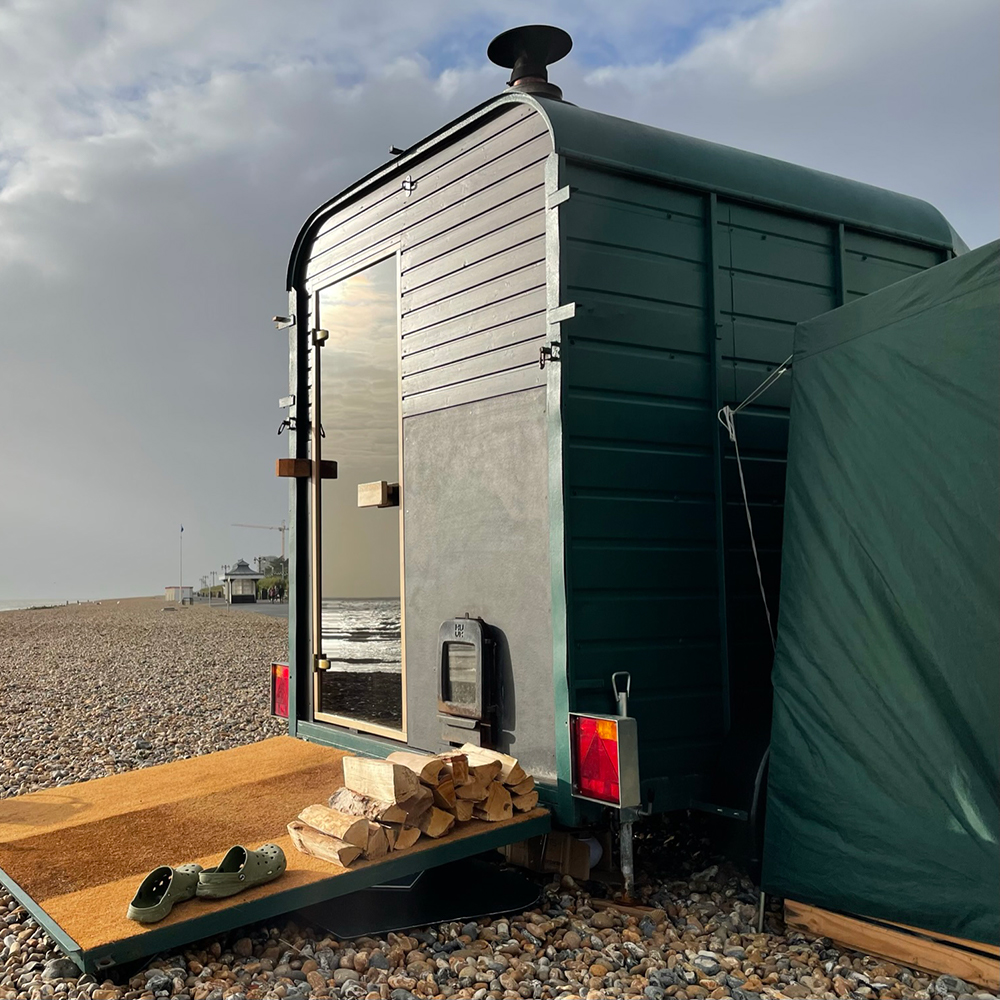 Our spacious sauna can accommodate up to 6 people, making it perfect for both social and private sauna sessions.
Join our community sauna sessions and meet like-minded sauna enthusiasts or opt for private hire to enjoy the entire sauna with your loved ones, friends, family… or even just by yourself. It's entirely up to you.
Head to our gallery page to see how previous guests have enjoyed their time with us. Our sauna is the perfect place to unwind and rejuvenate – book your session now!
Surprise your friends or loved ones with the perfect gift of relaxation and rejuvenation. Our vouchers come printed on top-quality 300gsm fine art paper and are presented in a matching envelope, making them the perfect gift for any occasion. 
Whether for a private hire or a community session with other sauna enthusiasts, our vouchers can be used to book any of our sauna experiences. Give the gift of wellness and tranquility with a sauna gift voucher, available for purchase on our booking page. 
Order now and treat someone special to a truly memorable experience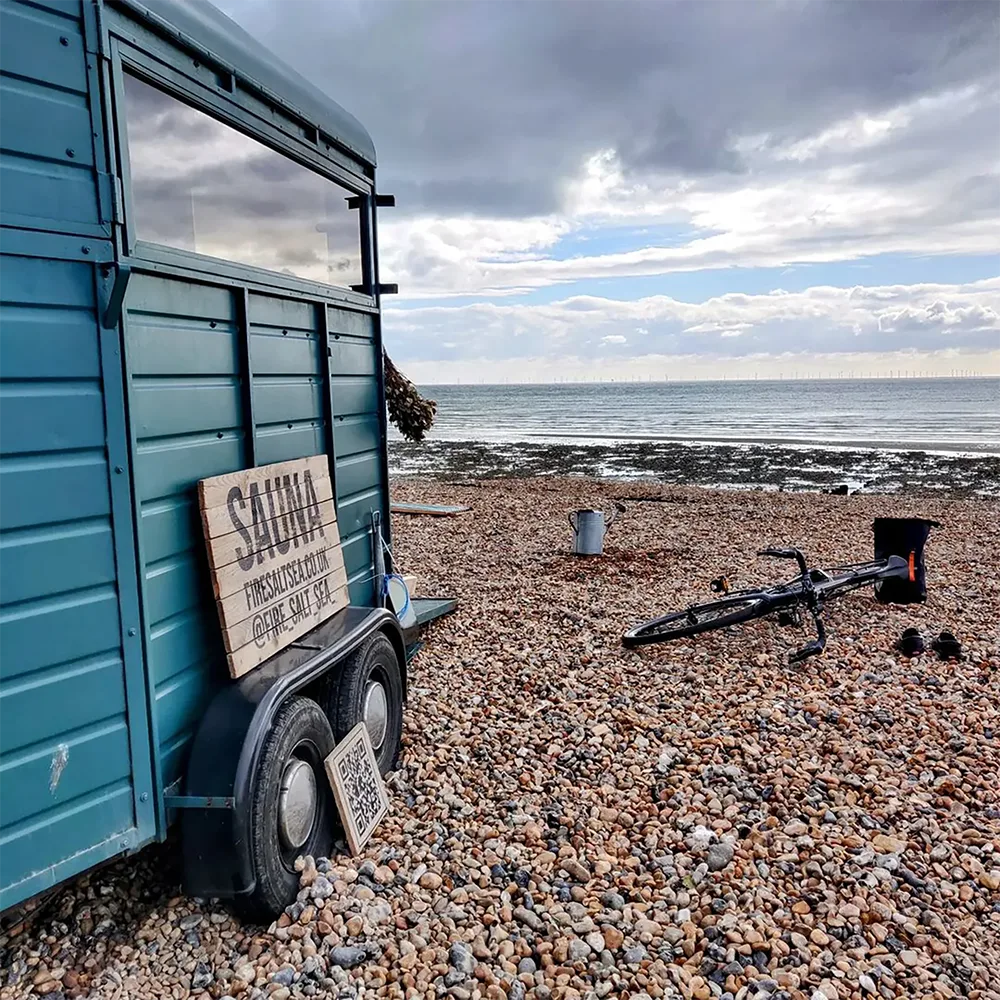 Check the tide times here. Three hours either side of high tide is best
We'll send you offers and let you know about upcoming events.
We respect your privacy and will only contact you when offers or events are on.
Reap the benefits of our Finnish sauna
Fri 10am/ Sat 9am/ Sun 10am
Private hire and community sessions available